Reconditioning Process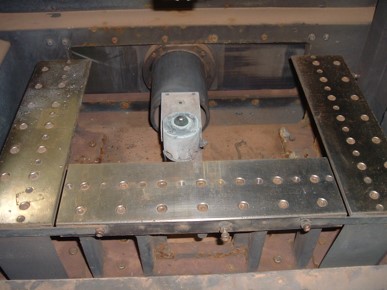 Work Station Before Refurbishing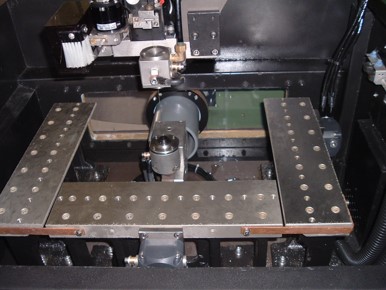 Work Station After Refurbishing
The McWilliams name has been synonymous with Electrical Discharge Machinery since 1969 and is dedicated 100% to the EDM industry. With over 200 years combined in EDM experience, we offer the highest quality reconditioned EDM equipment throughout North America. McWilliams not only provides you the most professionally reconditioned EDMs in the market, but we also support all Sodick and Japax EDM machines sold. Please contact us so we can assist you in finding the best machine for your EDM needs.
McWilliams Sales & Service invites you to view our reconditioning process of Sodick and Japax EDM machines. Our procedures allow us to offer the best reconditioned EDM machines in North America. These EDM machines undergo the following six-step process.
Please watch our online slideshow detailing the process, just click on the link below:
Initial Evaluation
Before we purchase a previously owned EDM machine, one of our trained engineers thoroughly inspects the machine tool, control, power supply, filtration system and chilling unit. Upon completing this inspection, we can determine if the EDM machine meets our purchasing requirements. Our engineer then prepares the EDM machine to be shipped to our Brighton, Michigan facility for reconditioning.
Disassembly
After the EDM machine arrives at our facility, it is placed under power to check for any damage during transit. Then the EDM machine, worktable area, upper and lower head assemblies, control, dielectric tank, and chiller are disassembled for cleaning.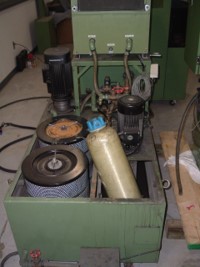 Start of Disassembly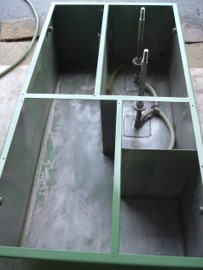 Disassembled Sodick Machine
Cleaning
During this step, our engineers and their helpers thoroughly clean every component of the EDM machine. Worktables are usually sandblasted, ground, painted and re-qualified. On submersible models, the tank assembly is stripped, repainted and all seals are replaced. The dielectric tank compartments are acid washed to remove hard sediments and pump seals are replaced when necessary. All components in the control and chiller are cleaned free of dirt and grime and any filter materials are replaced. Exterior painted surfaces of all components will be repainted when needed.
Testing of Components
After the components are cleaned, our engineers thoroughly test each part. If any component is found defective or operating below recommended manufacturer specifications, it is replaced.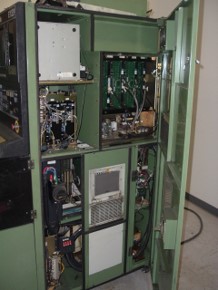 Before Disassembly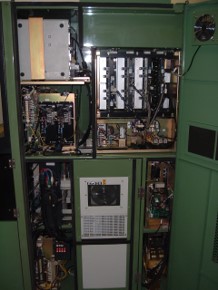 After Disassembly and Replacement
Reassembly
Each EDM machine is reassembled to manufacturer specifications and equipped with new consumable items. These include such items as guides, energizing pins, flush nozzles, filters, and resin.
Performance Tests
In this final step, our team places the machine under power and prepares it to pass the following tests:
Backlash Test
Accuracy Test Cut
Taper Test Cut
Endurance Cut
Metal Removal Rates Test Cut or "Speed Cut"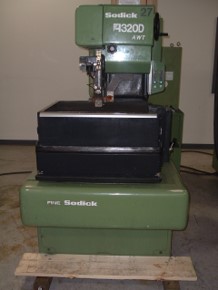 Before Reconditioning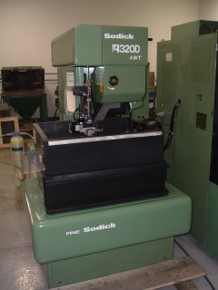 After Reconditioning
Our goal is to provide our customers with the highest quality reconditioned Sodick, Japax and KTC EDM Machines. Under no circumstances will an EDM machine leave our facility unless it not only meets or exceeds manufacturer's specifications, but also the strict standards that McWilliams Sales & Service enforces.